Mack Xcaliber Pinstriping brushes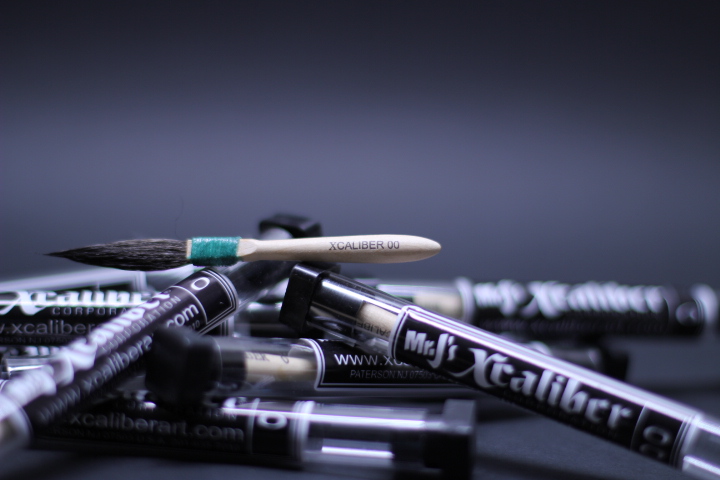 Mack Xcaliber Pinstriping brushes
The Incredible Xcaliber Pinstriping brushes are here!! Easy flow, with solid line work...used by the pros daily!
What makes the Xcaliber Pinstriping Brushes are special due to their short hair length. Only 1 1/2" vs. the average 2" and 2 1/4". This shorter length allows greater control for intricate designs as well as long lines. Only the finest imported blue squirrel hair is used, along with its hard wood handle, Available in size 0000, size 000, size 00 and size 0. Hair Length Out 1-1/2" long. More information and pricing on Xcaliber Pinstriping Brushes listed below.
Xcaliber Pinstriping Brushes: Sword's longest hairs on top (tip) and tapers back to a shorter lenght on the underside by the handle.
The sword brush originated on the early assembly lines, used mainly for automotive paint touch-ups. Over the years, brushes have evolved to better suit pinstripers' needs, with short and long handles, large and small bellies (the middle section where the paint is carried), and different kinds of hair - squirrel hair being the most commonly used.