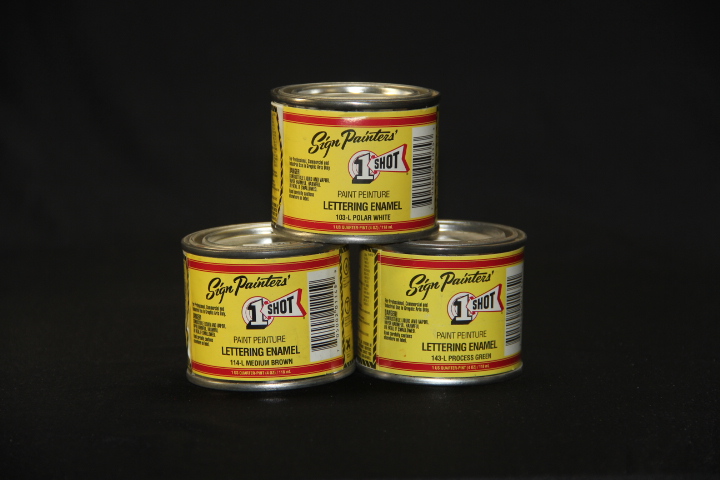 1Shot LETTERING PAINT
1-OneShot LETTERING & PINSTRIPE PAINT is a Alkyd-Resin (oil base) gloss enamels for interior or exterior use on metal, glass, wood, enamel receptive banners and vinyl, vehicle lettering, pinstriping and graphics. 1 Shot Lettering Enamels have outstanding hiding, durability and fade resistance. Superior flow characteristics assure the virtual absence of brush marks and provide a clean, sharp edge.
Only ships in the USA.
No International shipping on paint.