Clear Tracing/Masking Film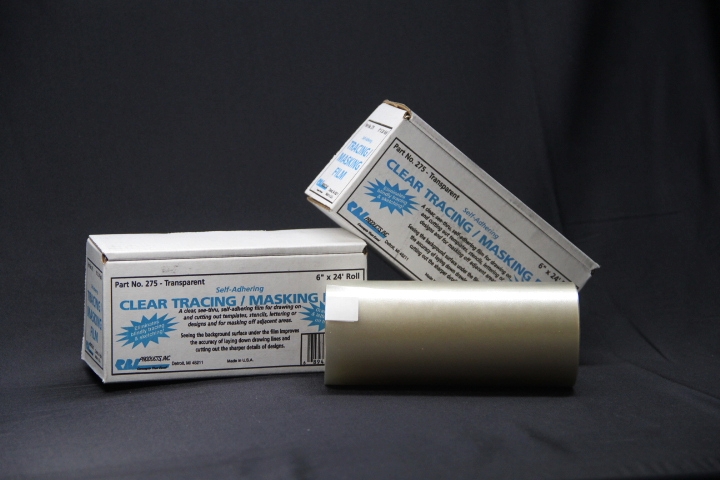 Clear Tracing/Masking Film
Tracing/Masking Film
Clear tracing/masking film for drawing, lettering, stencils and templates and masking off adjacent areas.
Clear, transparent, self-adhering film – easy to see through
Light, tacky adhesive - no adhesive transfer
Can draw, sketch and letter directly on film
Repositionable for exact masking
Solvent resistant
Non-static
Cuts easily
This Film does it all, making it ideal for airbrushing, auto & motorcycle graphics, lettering, signs, artists and illustrators.
Self-Adhesive Tracing/Masking Film. Use for tracing and cutting templates, making stencils, lettering and as a secure masking tape.
Features:
Bends easily around irregularly curved surfaces
Cuts easily and cleanly with a razor or X-Acto Knife
Adheres securely to surfaces preventing under-spray
Solvent Proof and leaves no adhesives residue
Can be easily removed and repositioned
Semi-Transparent; can be written on with pencil
12" x 24' Roll Tracing/Masking Film Roll - #271
18" x 24' Roll Tracing/Masking Film Roll - #272
6" x 24' Roll Tracing/Masking Film Roll - #275
2" x 24' Roll Tracing/Masking Film Roll - #277